I love coleslaw. Here is my recipe for making a fresh, sweet, tangy and quick side dish. This serves 8 (2 oz servings)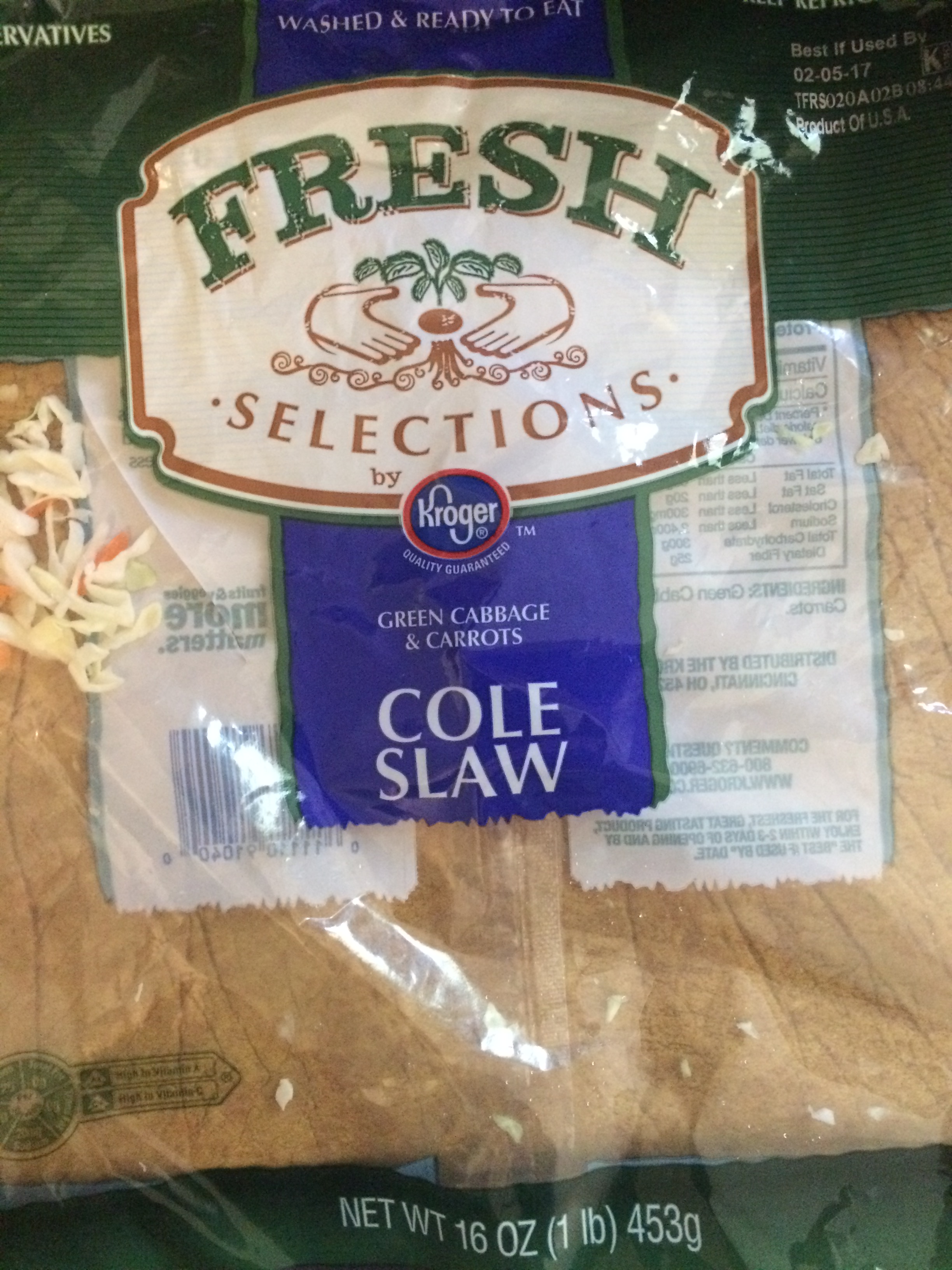 Ingredients:
One 16oz Bag of coleslaw (shredded cabage and carrots)
1 cup mayonnaise
1/4 cup sugar
2 Tablespoons Apple Cider Vinegar
Using a colander, rinse the coleslaw, dry and set aside.
In a small bowl combine mayonnaise, sugar and vinegar whip until blended.
In a large bowl add the coleslaw and the dressing. Refrigerate for an hour or more to allow flavors to blend and serve.